Red screen of death is a critical error in Windows 10, iPhone and PS3. Where the system frequently restarted and makes your system to freeze. Practically it has been seen due to malfunction of hardware and software this error develops. If you don't fix this issue this can to let your PC in destruction. However, we have a complete solution for this. If you are facing this issue then, we suggest you follow the walkthrough. In this post, we will discuss how to fix the RSOD in Windows 10, iPhone, PS3.
What is the red screen of death?
The RSOD is critical error in contrast to the iPhone, Xbox, and PlayStation. You can see that a very critical error message has arrived on your computer monitor full screen become red words.
It crashes, does not allow modification, and the keyboard or mouse closes all the commands. The red screen of death on the PC is usually a sign of a hardware malfunction or a faulty process is going.
The red screen error is very rare, but it does can make a big problem that makes your PC unusable. Moreover, Red screen of death in Windows 10 problem is rarely seen in computers if you compare with the "Blue Screen of Death".
All system errors are fact that the computer cannot process any information specified at any time. Some errors happen in important places and we must know what to do if we try to repair the red screen of death.
What causes make Red Screen of Death in Windows 10/8.1/7, Vista and XP
As I have said earlier, RSOD could be many reasons for arrive, which you can't take it lightly. It seems like; when you play a heavy game for a long time, watch the high-resolution video, editing 4k videos, or upgrade to Windows 10 with have small space left in your C drive, then RSOD error can come to your computer.
The red screen of death is due to a large number of graphics card problems. The video driver is a malfunction and driver related applications that install the wrong files. When the computer starts up, a software dispute can occur.
How to fix Red screen of death in Windows 10, iPhone and PS3
As I have discussed with you, what is the main reason for BSOD? If we fix all the errors one by one then, of course, we will able to remove the Red screen of death. So, check the following solutions given below.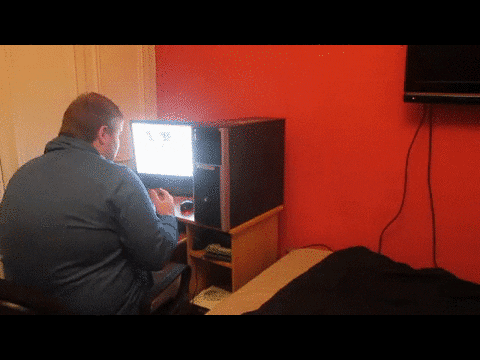 Solution 1: Regularly update BIOS/UEFI
It has been seen, RSOD Error occurs frequently in a motherboard, where GPU card has recently installed. To fix this issue, there is a need to upgrade to a new motherboard or GPU card, if, the red screen of death is frequently displaying. For some hardware, ex. GPUs requires updates to function properly. These updates sometimes require some changes in the BIOS / UEFI. When I was installing an Nvidia GeForce GTX 970, later I saw the Blue screen of death error frequently. While updating the BIOS / UEFI, you must clean BIOS / UEFI entirely and install a new copy. So you cannot trust the BIOS / UEFI feature because it is an advanced driver and you can have potential problems.
However, BIOS updates are not making your computer faster, generally, it cannot add new features that you need and they can be an additional problem if you do not update it properly. If you update your BIOS, may be a risky and new error may arrive at any time, if you have any reason to be updating, then your BIOS.
Solution 2: Avoid overclocked the processor
Many gamers overclock their processor so that the resolutions of the games are good. But, it leads to too many problems in the future. Overclocking can increase the base operating a frequency of processor by FSB.
First, the clock frequency can be changed by changing multiple settings. However, it is locked in most modern processors. Changing FSB frequencies is the only way to get to the CPU. For FSB frequencies, the motherboard's voltage setting is adjusted. Because the heat of the processor is being made due to increasing frequency, you need to add the cooling system to avoid the heat.
Due to increase frequency, your CPU or GPU may be unstable, and this is a big reason for RSOD and BSOD. In the worst case scenario, you can damage your hardware permanently. Removing overclocking settings are usually done by the BIOS and are different for each BIOS type.
Solution 3: Check power supply of SMPS
If you have installed a powerful graphics card, and your SMPS is weak, which fails to power the whole components of a CPU, then, the red screen of death could be common. Besides CPU, the computer's graphics card is the most power consuming component of the system.
A possible target is to show the initial signs of decreasing GPU. When the graphics card is reduced, performance decreases and graphics are displayed with lesser quality.
Even if you are using a bad power supply, your graphic card will not provide enough power to give you a child's performance. If you have good power supply, your frame rate will not increase, but it can protect you from crashing.
A weak power supply can definitely damage your components by voltage spikes, and probably will not distribute in all components.
Due to damage to hardware such as DVD-RW, graphics card, HDD, motherboard, due to poor electrical supply. When you turn on PC in your system, they are automatically stacked or restarted and restarted.
Randomly app crashed, frequently system restart, and BSOD and red screen of death are all the problem of computers if it doesn't have enough power. As with graphical errors, system instability features are often followed to add new hardware or to update existing components.
Things to do to maintain good power-supply of all components of a CPU
Disconnect as many as unused components.
Disable all unused heavy application.
To maintain good power supply of graphics card you can disconnect additional hard drive, DVD-RW, USB as many as possible.
The older the hardware becomes the more vulnerable and there is a technical flaw in it. Due to hardware defects, the system gets disturbed, causes the system to crash, because of this there is an occurrence of red screen of death frequently.
Check the following component, whether it is malfunctioning or not. If there is any error then, the system will crash and could be BSOD.
RAM
Motherboard
Processor
SMPS (Power Supply)
Check all the contents of the motherboard, wheatear they are running properly. Check connection. If you are sure the hardware is down and it has not been rebuilt then brings it to the repair shop.
RSOD can be due to hardware technical errors, but troubleshooting is the same. To fix the issue, make changes at every step as we have discussed till now.
Solution 4: Remove SoftOSD.exe from PC
When your computer turns slower, of course, you look for which app is running in the background. So, you open the taskbar that can display what application is running. Here, you will find a softOSD.exe programme is running. But the softOSD proves to be very bad if it runs in your computer and could freeze your system. Also, practically it has been seen that this software is responsible for RSOD. So, this would be better, if you remove this software from your PC completely.
To remove softOSD from your PC
1. Go to the control panel.
2. Open the Program and features.
3. Here, you will find softOSD, click on it, and remove this software.
Solution 5: Update the drivers software
If you do not update your computer driver, then this problem can come. Suppose you have a video card, the company needs its driver software updates on it so that it can fix bugs. To update your driver software, I suggest using drivereasy software, because it is easy to use and free.
1. Download the driver easy software from its official website.
2. Let him scan your PC.
3. It will show you all update needs you're PC.
4. Download all updates one by one.
Solution 6: Fix registry error of Windows 10
There is a lot of reason for the registry error in Windows which bring red screen of death. Let's get understand in a shortcut, you do not update windows regularly, you run such software that brings registry error problem and using patches for crack a software. Things to know for fix the registry error.
1. Update your Windows 10 regularly.
2. Use Glarysoft to fix the registry error.
Also, read:
Summary
Reviewer
Review Date
Reviewed Item
Author Rating